Favorite Organic Products
Crown the taste of your tables with Essen Organic Food products.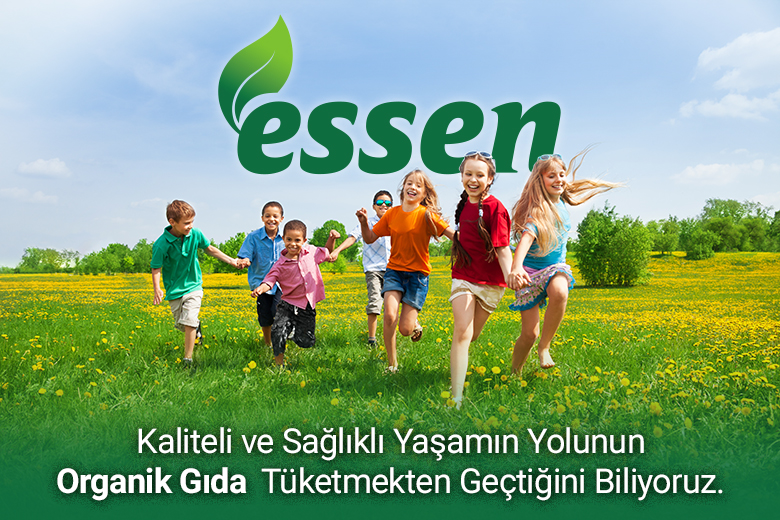 Organic flavors from the field to your table
EcoCert certified natural, additive-free and organic products from the farm to your table; We produce it with love and care. We know that the way to a quality and healthy life is to consume organic food. We lead Good Agriculture and Organic Agriculture projects with the aim and effort to leave a clean and healthy future for our children. Thanks to Organic Agriculture and Good Agriculture projects, we help protect not only human health, but also the world, which is our living space. We contribute to organic life for new generations to consume healthier food, as healthy products are possible with organic agriculture and soil fertility increases with organic agriculture policies.
~ What is Organic Food? ~
Controlled and Certified Production
For an agricultural product or a food product to be named as an organic product; No chemicals should be used in the cultivation and production process. Organic foods are produced and processed without pesticides, that is, without chemicals used to protect plants from pests. Even in its soil, only natural fertilizer is used. Essen Organic safely produces all these processes from the field to your table with its 18 years of experience and expert team.
Our Products
Our special product groups for ORGANIC food lovers who care about their health...
We produce for you
We make contract manufacturing on behalf of your brand with Essen Organic quality.
~ Information From Us ~
Follow

 

Us

 

for

 

information

 

about

 

organic

 

food

 

.
According to the Regulation on the Principles and Implementation of Organic Ag...